Contact Management
The overall goal of CRM is to find, attract, and win new customers and to nuture and retain those customer relationships you already have. With the Vin65 platform you get a 360 degree view of your customer.
Contact Management
Obtain a complete view of your contacts and their activity, including their profile, address book, club memberships, order history, and order activity. From the front end, allow your contacts to view and edit their profile.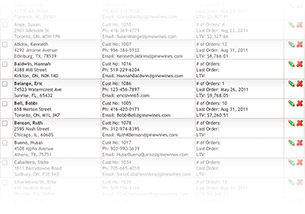 List Building
Build lists to create sophisticated and dynamic segments of your customers based on customer profiles, order history, clubs, allocations, etc. Lists can be sent emails through the email tool or exported.
Email Marketing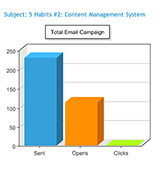 Create customized e-mail documents with pictures and rich text specifically for your site. Opens, click-throughs, unique clicks are tracked and saved for each contact.
Reporting
View reports for customer sales, email metrics, club and allocations. See high level views for day-to-day stats or drill down into the data to uncover untapped customer segments.