Ecommerce
There's a fine line in ecommerce tools between complex features sets and ease of management. At Vin65, we think we've hit the sweet spot.
Higher Conversion

Upfront customer enticements, consumer ratings & reviews, and social media lead to more completed carts. A modern one-page checkout with visible order summary and no forced registration with a streamlined checkout process also increase cart conversion rates.
Shopping Cart

The Vin65 shopping cart provides a non-intrusive, modern shopping experience. The "always on" shopping cart, which can be viewed from any page, offers minimal clicks to order.
Order Processing
Manage your web orders, see customers order history and create orders in the backend. Send automatic email notifications and print your invoices and packing slips.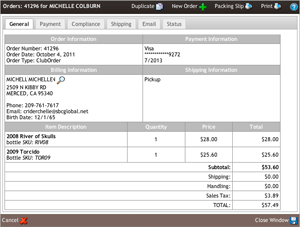 Promotions/Coupons/Carrots
Create a variety of powerful promotions and/or coupons to increase conversion rates. Use carrots to message consumers to increase the average order value with upselling and cross selling.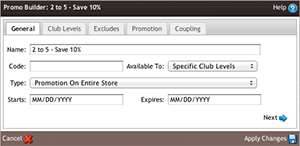 Compliance
Self-manage your shipping states with custom consumer messaging for non-compliant states or utilize WineDirect Compliance or ShipCompliant to completely control your compliance needs.
Product Management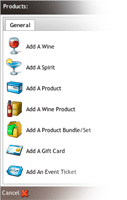 Sell wine, spirits, event tickets, gift baskets, general products and more online and allow consumer ratings and reviews to increase sales by 20%. Upsell related products and share on social media. Secure products so only club members or select customer types can buy them.
Inventory
Easily manage global inventory settings yet maintain the option to override those settings on a product-by-product basis. We provide controls for low inventory and out of stock items plus the ability to create custom messages to customers based on inventory levels.
Shipping & Taxes
Shipping matrices are meant to be simple, but at the same time meant to be flexible. You can ship yourself or use a fulfillment center to handle it for you and calculate taxes for each state or county.

Gift Cards
Great for holidays, birthday or any purchase, customers can buy electronic gift cards and include gift messaging to use as online credit.
Allocations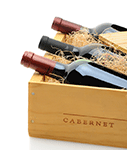 Set date range, min and max quantities. Allocations are controlled by customer type, club level, or individual customers. Customers can request additional wines and administrators can create custom allocations.
Event Tickets
Sell tickets to your winery events. Tickets are printable and uniquely barcoded. Like other products, event tickets can have min/max limits and can be sold to select groups of people such as club members.