Enterprise & Multi-Site Features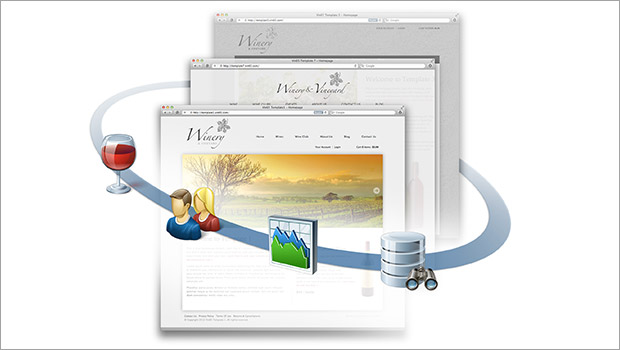 Today's enterprises need to see across the organization rather than have each brand operate in a silo.
Vin65's enterprise tools give you more visibility and better access to your data than ever before.
Master Product / Inventory
Have one product appear across multiple websites. Update your product in a single location and the product, price, inventory, image, description, etc. will update across all of your websites.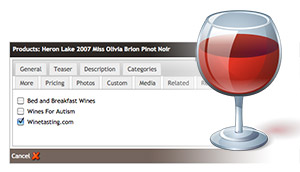 Master Customer Record
Your customers interact with you in brand silos, but you often want to see the customer interactions across your brand portfolio. For any customer, see their lifetime value, club memberships, and sales activity happening across all your ecommerce properties.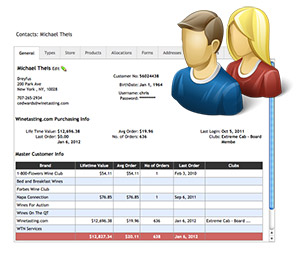 The master customer record is also available inside your POS via Customer Central for companies using Napa Valley POS.
Dedicated Server
For ecommerce sites that require extra horsepower, have your websites on one or more dedicated servers in our load balanced environment.
Multi-Site Dashboard
View sales, customers, and club memberships across multiple websites via a single visual dashboard. Quickly compare sales, club memberships, and other data across all your ecommerce sites including our mobile dashboards for access from your iPhone or Android phone.

SQL Based Reporting Tools
Have your IT department or technical team extend our reports and create reports specific to your organization. Use a combination of SQL and Vin65 reporting markup to create custom filterable reports that can be saved and then executed at any time by your web management team.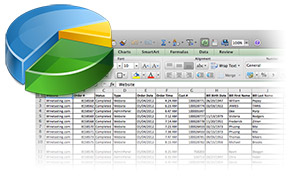 Raw SQL Access
We can provide Direct SQL access to all of your data (via a near-real-time replicated SQL server with VPN). Use tools like Microsoft SQL Server Management Studio to query your data.
Security
Multiple security levels ensure that the right employees only have access to the information they need to see. Multiple security levels ensure that select employees have access to the information they've been granted permission to view.
Webservices
Use Vin65 webservices (APIs) to connect to your Enterprise Systems to the web. Easily push/pull customers, club members, and orders. Fully documented, tested and easy to implement.
Cross-Site Reporting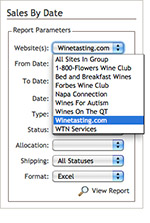 The majority of Vin65 reports are available to your team for cross-site reporting. See Sales by Date, State, etc. for a specific site or across multiple websites.