Mobile Point Of Sale
Sell wine everywhere, in the tasting room, at an event, or at a wine pouring with the mobile point of sale (POS) system. This isn't your traditional POS system. It's focused on customers more than transactions. It's portable - it goes with you. It's simple. It requires no training.

Sell Wine Everywhere
Have the freedom to create orders, sign up club members, enter customer information in your tasting room, at an event, outside at a picnic table or anywhere you'd like with a 3G or wifi connection.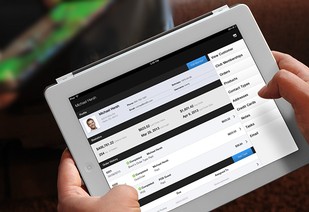 Scale When You Need It
Have an unlimited number of iOS devices using the same database. All data is stored in the cloud - the system can be scaled up for events and scaled down for everyday use.
One Database
Manage products, orders, customers, wine clubs, and inventory in one database between the Vin65 point of sale system, website, mobile site, Facebook app, and iPad tasting room app.
Customer Focused
It's simple to search for a customer and add a new customer on the spot. While it is a POS system - it's connected to the Vin65 CRM system as transactions are about customers.

Inventory Management
From simple to complex inventory controls. The POS is multiple location and multiple inventory pool aware. Set up multiple profiles to quickly switch between locations.
Integrated System
Sync with cash drawers, receipt printers and bar code scanners. Connect to WineDirect and other fulfillment houses. Integrated with every payment gateway, compliance system, and fulfillment house that Vin65 is connected to. Webservices available to sync POS transactions, customers, and inventory.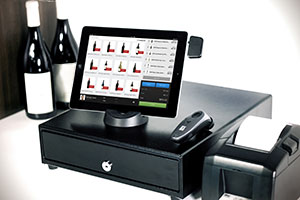 Device Compatibility
Vin65's point of sale (POS) for iPads, iPhones and iPods brings the POS experience to Apple's acclaimed mobile platforms.