Meet Our Team
About Andrew Kamphuis, President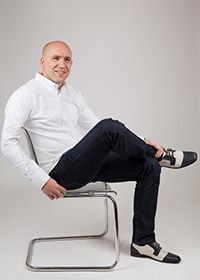 Andrew holds a business degree from Simon Fraser Unversity. He first started building web pages in 1993 during the early years of the internet, while also attending university. Andrew wrote a booklet titled "What Is The Internet" - and pedaled it around to businesses to put himself through school. Much of his time was spent educating people about the internet during its earliest stages. After University, Andrew worked as a marketing manager at Tiger Tool for three years. He then decided to go out on his own to pursue his passion for building new tools and exploring the internet's potential for business by starting K1 in 1999. After working with several clients in the wine industry, Vin65 was created in 2008 as a provider of solutions for managing winery websites.
Currently, Andrew enjoys being hands-on by driving the strategic direction of Vin65 while designing software, programming and as the company's front man. In his free time, he enjoys snowboarding, wakeboarding, being random, loving life and sharing good food and great wine.
Title: President
SubTitle: Bald Guy
My favorite varietals: Summer sipping: Riesling and Gewürztraminer, Winter with a steak: Merlot
Social Media: Twitter, Linkedin

---
About Brent Johnson, General Manager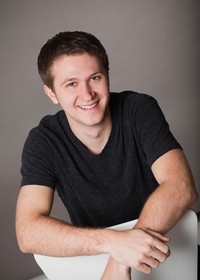 Brent finished the Marketing Management Program at British Columbia Institute of Technology in 2007 where he specialized in sales.
Chances are you'll be speaking with Brent when you call into Vin65; Brent is in charge of running Vin65. He works with wineries to help them sell more wine online but also does the usual GM things like budgets, staffing, speaking at conference hosting educational webinars, etc. Brent has been with Vin65 from its inception and has helped it grow to over 700+ wineries.
Brent loves to travel, hike and canoe.
Title: General Manager
Key Strengths and Qualifications: Attended BCIT for marketing management specializing in sales, other "skills": good communication skills, good at developing and maintaining relationships, competitive, good listener, outgoing and articulate.
Favorite Wines: Syrah, Gewürztraminer
Social Media: Twitter, Linkedin

---
About Peter Andres, designer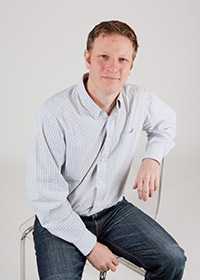 Peter has a degree in Design from the University of the Fraser Valley. He has been designing and developing websites for businesses ranging from small realtors to sites for the brand behind Sony Playstation for eleven years. He combines his design skills with an ability to listen to and fulfill clients needs for new website features. Peter concentrates on ensuring that each Vin65 site is user-friendly and that solutions are deployed successfully to completion.
Outside of the office, Peter is crazy about being a dad, cycling, and playing in the water.
Title: Designer
My favorite varietal: Petit Syrah.
---
About Jason Andres, IT support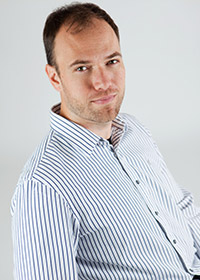 Jason has been working in the IT industry for 16 years, providing design and implementation of networks for small business. He has acquired multiple certifications and his responsibilities include managing the 40+ servers and devices that are part of the Vin|65 network, website stress testing, performance tuning and providing client technical support.
Some of Jason's favorite past times include drinking good wine, Texas hold 'em poker, camping & hiking, swimming, and squash.
Title: IT Support
Key Strengths: Microsoft Certified System Engineer + Internet, Symantec Certified Technical Specialist. 17 years experience in the IT industry, installing and supporting servers and networks.
Favorite Wines: Merlot, Gewurztraminer
---
Fun Fact
Andrew, Peter and Jason all went to the same high school at the same time, but didn't know each other until after high school. Andrew worked with Brent's mom at a tool company, Tiger Tool, for three years. (Brent's grandpa was the founder of Tiger Tool)