April 19, 2009 | Ecommerce, Misc | Andrew Kamphuis
Are you inward or outward?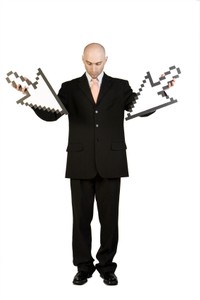 I was recently travelling with one of our sales reps and was intrique by the line of question that wineries asked us. A number of people fell into one of two camps:
Inward Facing: This type of person asked operational type questions about how the website could make their operations easier. Questions like: Does our platform integrate with their POS system? How can they get UPS shipping labels out of our platform? Almost all of the questions centered around the operations at the winery and how we could make it easier.
Outward Facing: This type of person asked sales type questions about how the website could sell more, how customers interact with it, and how they could go to market better or more efficiently with a website.
--
I'm not arguing against either of these camps. There is a need for both. I was just really intrigued by how some people really tended to lean one way. For myself, when I look at personality types, I typically like to know where I fit in so I can realize that other people think different than me.
So are you inward or outward?
Comments
Terry
@ Apr 20, 2009 at 11:05 AM
Was there any trend based upon the size of the winery? I am guessing that the smallest wineries were trending inward trying to automate onerous processes in order to leverage their limited human resources. Am I right?
Andrew
@ Apr 20, 2009 at 12:36 PM
@Terry - I don't know if size had much to do with. It seemed more job function. People tend to care about their job at the winery and if their job was sales, they were outward facing, and if their job was operationa, their line of questions tended to be inward facing.
Tim

@ Apr 23, 2009 at 6:27 PM

I think what would play into it most is the current "problem" with which they approach a new ecommerce platform.

If they have lots of sales and trouble keeping up with fulfillment and customer service, they'll ask inward questions.

If they just plain don't have enough sales, they'll ask outward questions.

Anyone who asked outwards questions and finds success might wish they'd started inward.

Commenting has been turned off.