August 17, 2009 | Ecommerce, Marketing | Andrew Kamphuis
Consumers reviews - do you trust them?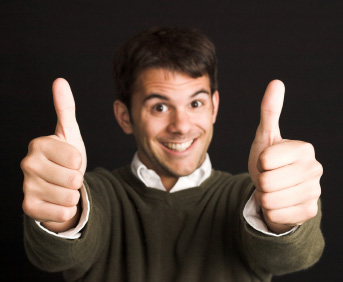 We've seen consumer reviews make a large difference in conversion rates online, and we've known for quite some time that people trust other people's opinions. Here are the numbers according to Nielsen. 70% of consumers trust consumer opinions posted online. This is higher than trust of TV, newspaper, magazine, radio and all other mass advertising listed in the survey. (Thanks Kristina for sending this to me earlier this week.)
If you are not letting consumers post reviews on your website, is it maybe because you don't trust your consumers?
Comments
Larry Chandler
@ Aug 17, 2009 at 8:49 AM
Something does not seem right about these stats. 70% of consumers trust a brand website, but only 54% trust an email that they themselves requested presumably from these brands? I'd be curious to know how that question was worded.
What percentage of consumers would trust a review that a user posted on that website? While posting negative reviews of a particular wine can give the site and the winery credibilty and transparency, it still could be risky for the winery if the reviews are mostly negative. Perhaps long-term there could be a benefit to the winery (e.g., making better wine), the short-term consequences could be problematic.
Andrew
@ Aug 17, 2009 at 8:57 AM
Larry, I'm unsure of the questions that Nielsen used for the survey.
For me personally, I would trust a review more if I felt they were authentic. I typically don't trust "testimonials" that I see in brochures and other print pieces. (Hopefully every company has at least a few customers willing to right glowing testimonials).
As for too many negative reviews... the consequences could be problematic, but you probably have problems already. (People talk about wine, word of mouth spreads, and your wine is being reviewed elsewhere). Not posting a negative review won't make your problems go away, or your wine taste better.
Larry Chandler
@ Aug 17, 2009 at 9:22 AM
Most people don't know of negative comments about a wine unless a friend or someone else they trust tells them. Bad wine also sells (visit an overhyped winery to verify this!). Perhaps one day people will pay as much attention to wine blogs as wine bloggers themselves do now. A winery calling attention to its own bad wine is really of no benefit to that winery.
Do any wineries actually post unedited comments on their wines on their sites now? I haven't paid attention before, but it is something I will start doing. There are external sites that will post reviews both negative and positive, such as Yelp. It's good to know what people are saying about you, both good and bad. But a winery doesn't need to post the seeds of its own destruction.
I'm pretty sure that if a winery has a Facebook fan page, and comments there start turning overwhelmingly negative, that page will be turned off.
Larry Chandler
@ Aug 17, 2009 at 10:33 AM
A further thought. A winery should monitor the comments about itself on other sites and blogs before it allows comments on its own site. And it can respond on those other sites. But what a winery really needs to do is to focus on a strategy of using social media before just jumping in. See what its strengths and weaknesses are. Social media should be one element of a winery's marketing. It's becoming increasingly important, but jumping in without a clear strategy is not a good idea.
El Jefe
@ Aug 18, 2009 at 11:54 AM
hi Larry - You can see unedited comments about several of our Twisted Oak wines on our website twistedoak.com. I have only removed one comment since we enabled this, it was obvious spam.
Andrew - It is less about trusting your consumers and more about trusting your product! If what you do is good, the comments will follow.
Larry Chandler
@ Aug 18, 2009 at 12:17 PM
I see this El Jefe. Your commenters are passionate about the wines too. Is it possible you actually make really good wines? :-)
My original comments were pretty much based on what I see on sites such as Yelp, which attracts people who like to grumble, are unpleasant, and most of all, disagree with me.
You do also have testimonials and quotes from publications. So I'm going to edit my comments (well, add to them). If you make good wine and are passionate about it, a comment section can work very well for you.
And I am going to try your wines!
@larrythewineguy
Kristina

@ Aug 24, 2009 at 11:18 AM

I think more so than the review itself, it's the fact that as the winery or retailer, you are willing to stick your neck out. Sending a personalized email asking your customer how they enjoyed their recent purchase and encouraging them to rate the wine online in front of God and everybody sends the message that you are confident about your product, you value their opinion and you care about their satisfaction. That message in my opinion, is more powerful in that the customer's confidence level in your brand will rise, making them more likely to remain objective & confident next time they shop your store - negative reviews or not.

Commenting has been turned off.