June 4, 2013 | POS | Brent Johnson
Does Mobile POS Really Work?
We aren't really retail guys, we are software guys and truthfully you know a lot more about retail than we do, but here is what we did.
On May 25th, the Vin65 team set out to eating our own dog food (aka Dogfooding) and drove four hours to the heart of wine country in Canada to see the iPad POS in action, learn from our customers/end consumer, and drink some wine.

The Back Story
The iPad POS was built to give wineries the ability to take payments anywhere. It was meant to get the staff out from behind the tasting bar and the stationary computer and connecting with the consumer.
Andrew, Karson, and I called Tinhorn Creek and asked if we could simply shadow their staff using the iPad POS to learn from how they used it and see way it could improve. Instead, they wanted us on the front line and put us to work at their event selling shirts, cork screws, bags, and wine tastings armed with the two iPads with swipers and a cash box.
The Event
The event was called the Half Corked Marathon – picture a ½ marathon, drinking wine at over 15 wineries, and ridiculous costumes. Seeing the POS in action (at an outside event on a 3G connection) was perfect. We had lots of feedback from consumers and our client.

The 'Dogfooding' Results
Mobility
A huge part of what the POS was designed for was to be mobile. This means getting out from behind the tasting bar and walking around with customers. At this event the two iPads were on a fairly stable 3G data connection but we also tested it on a personal hotspot from our phones. Testing this was important because wineries should be able to take orders at a farmer's market, a club party, concerts, etc. which likely don't have wifi.
We found the 3G connection quite snappy so anything better, like 4G or LTE, would work well.
If you're not able to get a data plan, try a personal wifi hotspot from your smart phone.
Speed
When you're taking orders with the person standing in front of you, you need the system to be quick. We found that the overall experience was good but saw several key areas to make this even better:
Changing how it's currently load balanced.
Number of clicks for certain tasks.
The speed varies depending on your wifi/data connection, so it's good to test the POS at the location so you have a good connection. We were at a park on 3G with 3 to 4 bars.

Consumer Adoption
We were surprised at the reaction from consumers when (a)we could take credit cards in the middle of a park, and (b)when they we happy to give up email addresses to get a receipt emailed to them.
People seem to love iPads and were pretty impressed that a winery was using an iPad POS.
People were more than willing to tell us their email address (this is great so you can get more consumer data and market to these contacts later).
Keep training your staff on the importance of capturing that email to build your contact database.
Sales
Just imagine Sheldon Cooper from The Big Bang Theory trying to sell shirts – needless to say it was entertaining. It might have been all the wine everyone else was drinking, but after a while we seemed to get the hang of it and upsold a few clients on some cork screws. These are perfect consumers to have in your database. You know they like wine and they went out of their way to run a ½ marathon for it, so:
Send a follow up email with suggested wines they might like
Increase engagement by emailing them to rate and review the wines they tried at the event.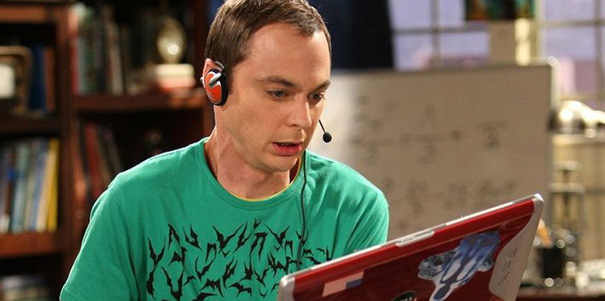 Comments
Susie English
@ Jun 5, 2013 at 9:19 AM
I don't know how it works in Canada, but one caveat in California in processing orders "off site" would be that you are now "doing business" in that sales tax district which may require you to collect and report that district's sales tax, not only on those orders but for all of them shipping into the district. Not necessarily a deal breaker but can complicate the back end.
Brent Johnson
@ Jun 5, 2013 at 9:32 AM
@Susie - That's a great point. There are some great ecommerce and compliance tools out there to help wineries with reporting and collecting sales taxes and automate the process. You'll want to make sure you're able to report on the sales/taxes for any offsite orders, whether it's a mobile POS system or a paper order sheet.
Felip Holbrook
@ Jun 5, 2013 at 3:47 PM
Some maintain that mobile ap sales are really "Internet" sales, so the local sales tax rules do not apply. Not sure I agree, but that is the story.
Cal Grant
@ Aug 1, 2013 at 7:23 AM
Great example of line busting in action!
Adam
@ Dec 8, 2013 at 10:23 PM
Nice post
Free Nutrition Tracker

@ Apr 30, 2014 at 6:07 AM

This is a wonderful app for wineries. They can easily receive payments through this app. I think its a most feasible app.

Commenting has been turned off.