July 19, 2012 | Susan DeMatei
How to Be a Web Analytics Rockstar in 30 Minutes a Month
Guest post by Susan DeMatei - Susan is the owner of Vinalytic, a consulting firm specializing in Direct Marketing for wineries. She is the winner of a Direct Marketing Association Achievement Award, a Certified Sommelier, a Certified Specialist in Wine and has over 20 year's experience in Direct Marketing in the luxury digital arena. You can read her blog at vinalytic.com/blog.
So you got your website live and your products are up to date. If you're like most wineries, the day-to-day business, tasting room, wine club shipments and email offers fill your schedule. Maybe you get time to post on Facebook or send out a tweet or two.
Who has time to monitor their website and look at metrics?
Google Analytics is Your Friend
Well, chances are the Vin65 team set up Google Analytics on your site. This will show you the metrics you need to be concerned with and how to set up a quick dashboard to see how you're doing every month.
Google Analytics is a free service offered by Google that provides you with endless, valuable information about your website and your visitors. As of April 6th, BuiltWith reported that it knows of 15,429,942 sites using Google Analytics, and that includes more than 60 percent of the top 10,000 sites (as measured by Quantcast, Alexa and other sources) and just about 60 percent of the top 100,000 sites.
So you're in good company. But the amount of data is overwhelming! Well here is a cheat sheet for the top metrics to look for and a short description of why each is essential.
The Top Three Metrics You Care About
1. Unique Visitors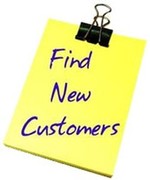 This is the first statistic you'll want to look at in your dashboard. You care about it because it is your baseline and what you calculate your conversion rates on. This is how many individual visitors came to your site on a monthly basis. Unique visitors tell you how many real people came to your website whereas Total Visitors can include repeats and bots (computers scanning the web).
Your Unique Visitors should go up and down based on any emails, or other marketing campaigns you're running. If you compare your Unique Visitors to your website sales you will get an idea of how well your website converts visitors to buyers.
2. Bounce Rate
The bounce rate shows you how many people came to your site and immediately leave. This is not a good thing. Think of this as your electronic "BS" meter. If you're promising something in a link, or email, or blog and then what is experienced when the customer arrives on your site is disappointing – they "bounce."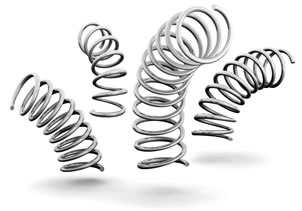 What you'll want to do is compare your bounce rate with your traffic efforts to see how your credibility is trending. Ideally you will want to increase your unique visitors without increasing your bounce rate. Although it varies greatly, you usually want to see your bounce rate in the 30-40% range. Any more than that, customers are feeling "teased" and aren't finding the content they thought they would.
3. Traffic Sources
How are people finding your winery website, anyway? Good news! There is an entire tab that will show you how people got to your site. To me, this is the most interesting area of Google Analytics. What I find most interesting is the % of Referral, Direct and Search traffic. This will decipher between your existing customer database (that probably knows you and is clicking on your emails) and new customers coming from partners, or a search query.
Direct traffic is when someone types in your website URL (your web address) and comes to your site. This will tell you if your name is a draw, or if people are finding you in some other way.
Referring sites shows when someone clicks on a link from another site and then arrives at your site. A blog, a partner, a viticulture society or community tasting room map – every referring link will show up here.
Search Engines will show you the traffic that you receive from the major search engines. If you click through the various search engines you will see keywords that people used to find you.
There are many other things you can see in Google Analytics, like path analysis, where people enter and exit your site, track sales and you can even email the most important metrics to yourself on a periodic basis. But, if you only have a couple minutes a month – these are the three metrics you want to look at.
Setting up a Dashboard
One thing you (or your management) might find helpful is a quick dashboard of metrics every month. Here is an example of something that might be helpful for you that doesn't take long to prepare but will provide you with great insight into your online activities.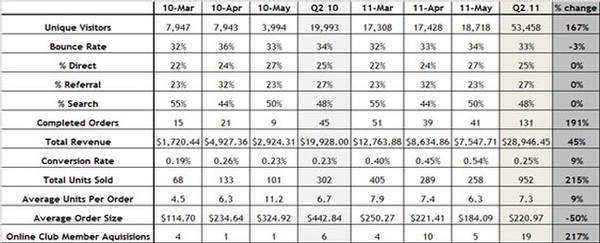 Unique Visitor – your baseline, from Google Analytics
Completed Orders – the number of web orders from the Vin65 system
Total Revenue – the sales from the web orders
Conversion Rate – a calculation of the # of Completed Orders divided by the Unique Visitors
Total Units Sold – the bottle count from Vin65
Average Units per Order – a calculation of Total Units Sold divided by Completed Orders
Average Orders Size – a calculation of Total Revenue divided by Completed Orders
Online Club Acquisition – the number of new club members you signed up online
How to Interpret This Dashboard
What you want to pay attention to is the trending. So, in our example above, the business has certainly grown from 2006 to 2007, but the % is not hugely different. We're still converting about 25% of our traffic to sales, at about 7 bottles a sale. And while the Club sign-ups increased, the Average Order Value went way down. What happened? Did we discount? Introduce a new, cheaper wine into the mix? These are things this dashboard can point out to us.
So, with a combination of the data in Vin65 and Google Analytics, you can really start to see where your business is going. And, with a couple key metrics and some quick entry into an excel sheet – you to can be a metrics wizard!
Have you tried Google Analytics yet? Share your helpful tips or feel free to leave your comments below.
Comments
El Jefe
@ Jul 19, 2012 at 12:41 PM
hi Susan - Great post! I really like the idea of the dashboard, and I especially like the format you show to get a sense of how we are doing compared with previous performance. However, after playing with it for a bit I've been able to put together a dashboard but I'm not seeing how you can make one like yours in the example. I've been through the online help but it's pretty sparse. Can you point me at some help for this? Thanks!
arnold waldstein
@ Jul 19, 2012 at 3:44 PM
Nice post. Sound guidelines.
My big questions for you is how, and if, the winery as a direct marketer, or the wine business as a whole is unique.
Your info is rock solid. I could apply it to any number of businesses from someone who sells Maple Syrup direct and through Etsy to someone who sell custom services of any sort in N.A.
My question is: How is the wine customers and the direct to consumer wine business unique? Or don't you consider it so?
Thanks.
Susan DeMatei
@ Jul 19, 2012 at 6:14 PM
Thanks for the comment and kind words, Arnold.
Data is it is the no-nonsense framework that allows us to be creative with marketing. In that sense, I submit the fundamentals of Direct Marketing are the same for any consumer product. For face cream to Fritos, your baseline metrics (gross visits, customer conversion, channels of conversion) will be the same. It is the interpretation, and the resulting strategies, that differ. A 5% conversion might be terrible for a wine brand, but great for a facial cream, for instance. That is why it is important to benchmark yourself, and follow your peers, for milestones on how you're doing.
Susan DeMatei
@ Jul 19, 2012 at 6:18 PM
Jeff - Absolutely! I pulled the numbers from the dashboard from Vin65 and Google Analytics. Depending on what you're having trouble with, I can help. Give me a buzz tomorrow (or when you have time) and I'll be glad to assist.
Kevin
@ Jul 20, 2012 at 11:24 PM
And ALWAYS exclude your own IP's on whatever devices you use, otherwise you skew the data points.
fancy jewelry
@ Aug 21, 2012 at 12:14 AM
I think this website has got some really great information for everyone
movers and packers mumbai
@ Aug 28, 2016 at 11:44 PM
http://www.movingsolutions.in/packers-and-movers-in-mumbai.html
bakerk jack
@ Sep 26, 2016 at 11:59 PM
Gaining the best kind of cash aid is now possible since the lenders have teamed up and have been catering to the people in need by offering them Text Loans throughout the fiscal market of the United States. Get quick financial help from the lender with no charges to be paid.
Text payday loans 7 days @ http://www.onlineloans.me.uk/
12 month loans today @ http://www.onlineloans.me.uk/
3 month short term loan @ http://www.onlineloans.me.uk/
Same day no guarantor loans @ http://www.onlineloans.me.uk/
packers and movers in pune
@ Sep 30, 2016 at 11:31 PM
packers and movers in bangalore # http://www.shiftingguide.in/packers-and-movers-bangalore.html packers and movers in pune # http://www.shiftingguide.in/packers-and-movers-pune.html
http://www.shiftingguide.in/
Movers and Packers Directories
@ Oct 6, 2016 at 1:11 PM
Complete solution to all your home & office shifting needs. Get free quotes of top packers and movers, movers and packers. Compare to select the best Packers and Movers in India
http://www.moverspackersdirectories.com/loc/packers-and-movers-in-agra http://www.moverspackersdirectories.com/loc/packers-and-movers-in-ahmedabad http://www.moverspackersdirectories.com/loc/movers-and-packers-airoli http://www.moverspackersdirectories.com/loc/movers-and-packers-in-amritsar http://www.moverspackersdirectories.com/loc/movers-and-packers-bangalore http://www.moverspackersdirectories.com/loc/packers-and-movers-in-bathinda http://www.moverspackersdirectories.com/loc/movers-and-packers-in-bhopal http://www.moverspackersdirectories.com/loc/movers-and-packers-in-chandigarh http://www.moverspackersdirectories.com/loc/packers-and-movers-chennai http://www.moverspackersdirectories.com/loc/packers-movers-cochin http://www.moverspackersdirectories.com/loc/packers-and-movers-coimbatore http://www.moverspackersdirectories.com/loc/movers-and-packers-in-faridabad http://www.moverspackersdirectories.com/loc/movers-and-packers-in-gandhidham http://www.moverspackersdirectories.com/loc/movers-and-packers-in-gandhinagar http://www.moverspackersdirectories.com/loc/packers-and-movers-ghaziabad http://www.moverspackersdirectories.com/loc/packers-and-movers-goa http://www.moverspackersdirectories.com/loc/movers-and-packers-in-gurgaon http://www.moverspackersdirectories.com/loc/movers-and-packers-in-hyderabad http://www.moverspackersdirectories.com/loc/packers-and-movers-in-indore http://www.moverspackersdirectories.com/loc/packers-and-movers-in-jaipur http://www.moverspackersdirectories.com/loc/movers-and-packers-jalandhar http://www.moverspackersdirectories.com/loc/packers-and-moves-in-karnal http://www.moverspackersdirectories.com/loc/movers-and-packers-in-kolkata http://www.moverspackersdirectories.com/loc/packers-and-movers-in-lucknow http://www.moverspackersdirectories.com/loc/packers-and-movers-ludhiana http://www.moverspackersdirectories.com/loc/movers-and-packers-in-mangalore http://www.moverspackersdirectories.com/loc/packers-and-movers-in-marathahalli http://www.moverspackersdirectories.com/loc/movers-and-packers-mohali http://www.moverspackersdirectories.com/loc/movers-and-packers-in-mumbai http://www.moverspackersdirectories.com/loc/packers-and-moves-mysore http://www.moverspackersdirectories.com/loc/movers-and-packers-nagpur http://www.moverspackersdirectories.com/loc/packers-and-movers-nashik http://www.moverspackersdirectories.com/loc/packers-and-movers-navi-mumbai http://www.moverspackersdirectories.com/loc/packers-and-movers-in-delhi http://www.moverspackersdirectories.com/loc/movers-and-packers-in-noida http://www.moverspackersdirectories.com/loc/movers-and-packers-panchkula http://www.moverspackersdirectories.com/loc/movers-and-packers-in-patiala http://www.moverspackersdirectories.com/loc/packers-and-movers-pune http://www.moverspackersdirectories.com/loc/movers-and-packers-in-raipur http://www.moverspackersdirectories.com/loc/packers-and-movers-in-rajkot http://www.moverspackersdirectories.com/loc/packers-and-movers-in-surat http://www.moverspackersdirectories.com/loc/packers-and-movers-thane http://www.moverspackersdirectories.com/loc/movers-and-packers-in-vadodara/ http://www.moverspackersdirectories.com/loc/packers-and-movers-in-varanasi
Devid007 akela
@ Oct 31, 2016 at 9:56 PM
http://www.buycakeonline.in/ http://www.buycakeonline.in/anniversary-cakes.php