May 17, 2011 | Design | Peter Andres
Website Design 101
As wineries and wine stores extend their reach to customers who aren't local - a well thought out website design can make all the difference in the world. A great website is a key piece when building long term relationships with customers. You should be confident that your website makes a strong first impression or builds on a great tasting room experience.
We spend a lot of time working with wineries and wine stores crafting and directing the creative for their website. Here are three things to consider when tackling a wine website design.
1. Does your website match the look and feel of your winery/tasting room.
It is important to make sure the atmosphere of the website matches the attitude of your tasting room or winery.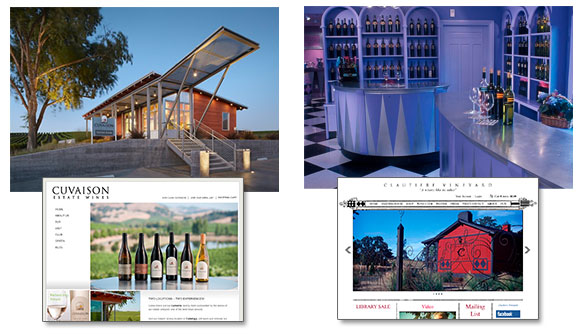 http://www.cuvaison.com
http://www.clautiere.com
Getting your online presence to visually tie in is important because it helps make your visitors feel comfortable and builds trust and rapport. These are key attributes of a successful website especially when you ask people to trust the website with their credit cards and email addresses.

2. Does your website represent what you stand for?
Do you aim to delight every time your customer opens a bottle of your wine? Do you want to be an approachable winery? Do you strive for the highest quality? What do you think each of these wineries are trying to communicate?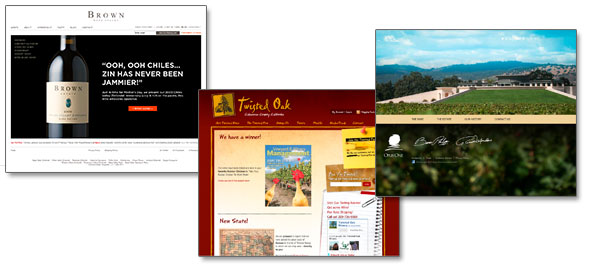 http://www.brownestate.com
http://www.twistedoak.com
http://www.opusonewinery.com
3. What kind of message do you send with the photography on your site?
If you love wine and invest a lot of time creating it, then doesn't it make sense to portray it in the best light? The amount of care and attention that goes into making your wine shouldn't be undermined by poor photography. Great bottle and vineyard shots can make all the difference in the world in how visitors perceive the quality and care you put into your wines.
Highflyer is a great example of how to show off wine you are proud of.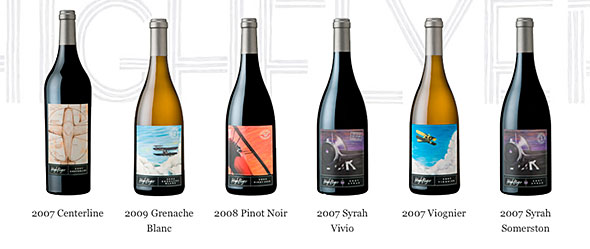 http://somerstonwineco.com
Comments
Susan
@ May 18, 2011 at 10:08 AM
Thanks for the shout out on our website - our designer was terrific, wasn't he?
Peter
@ May 18, 2011 at 10:11 AM
I think so - the Opus One site is great.
Dom Moreci
@ Jun 9, 2011 at 10:29 AM
Nice post. My 2 cents: The bottom line s that your website is an extension of your brand. Just as your labels, collateral, tasting room, POS, and advertising should be. Each element has it's own job to do, but everything my work together to create a successful brand.
Vin Smith

@ Jul 6, 2011 at 10:03 AM

Agree. Just wanted to add: make your customer's mouth wet, make then want your wine. I love the idea with the images of different wines in the glasses. At least, that works with me when I buy wine online.

Commenting has been turned off.