June 1, 2012 | Misc, Vin65 Platform | Andrew Kamphuis
Why I Sold and How Does This Affect You?
If you haven't heard the news... WineDirect has acquired Vin65.
There is a lot of emotion when making a decision like this - and the decision certainly wasn't easy. Here is a look at why I sold and how it might affect you.
Why I sold.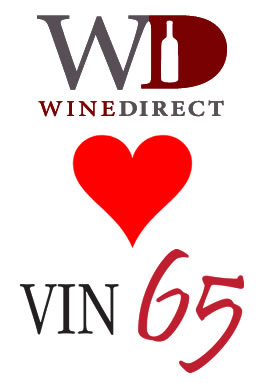 I'd be lying if I didn't say money played a large role. The financial incentive was attractive. Having said that there is a lot I like about the current WineDirect team and I'm going to give 100% there. Yes, there have been some issues in the past with WineDirect, but the last couple of years the new management (under Joe Waechter's direction) has done a good job of turning that around.
I've spent a lot of time with Joe Waechter. From regular phone calls to having him as guest speaker at our employee retreat, his experience growing DHL and other companies has been instrumental in guiding me the last couple of years as Vin65 experienced some large growth.
Some may question why WineDirect and Vin65 should be together (and Vin65 will continue to work with all of the wine fulfillment houses). Joe and I both see a future in Direct-to-Consumer wine sales. We argue about some of it, but we both agree that DTC is growing in importance and we have the same vision for the future.
I'm excited about DTC and that is a large part of this deal.
How does it affect you?
If you're a Vin65 customer, it doesn't really affect you immediately. WineDirect is committed to letting Vin65 operate independently. It's like Amazon and Zappos or like WineDirect and Call For Wine today. I'll continue to be the President of Vin65 and I am keeping our core values.
Over time there will be changes. Vin65 started off with a handful of winery clients. We've acquired some enterprise clients, we took on the licensing of the IBG (now WineDirect) customers, and a lot of smaller wineries have signed up with Vin65. With each new staff member and each new client, Vin65 changes a little. Today with over 700 sites Vin65 is not the same company it was 4 years ago. In the future it's going to continue to change.
I'm personally committed to fighting for our core values (and while WineDirect has some great values, I'll be pushing to keep ours). I'm personally committed to pushing the Vin65 platform further. The incremental change you see weekly on the platform will continue in the future. I'm excited about the long time staff I've had and I've worked hard to include them into the acquisition. I'm also excited about a lot of the new employees at Vin65 (the team is just awesome!). While I no longer get involved in every site that launches on our platform, I am committed to staying the course, to being innovative, and putting out a product that pushes DTC sales forward.
We have no major plans to change pricing, contracts, etc. All of our contracts are month to month and if we aren't servicing you correctly I'd ask that you personally contact me.
What about Copper Peak, WineShipping and other fulfillment houses?
At Vin65 we have a great relationship with Copper Peak and we enjoy good relationships with WineShipping, Amedeo, Pack n Ship, Safe Haven, and other fulfillment houses. (Too many to mention here but we love you all). We also have great relationships with other wine vendors like Ship Compliant, Napa Valley POS, Oztera, KLH, Elypsis, and others.

We are going to work hard to maintain those relationships. Not every client is a great client for Wine Direct fulfillment, and we believe in choice. We are going to continue to work with other fulfillment companies (and we are hoping that PK still invites us to his house parties :) ).
What about other ecommerce companies?
I know that WineDirect fulfillment is going to continue to work with our competitors. There are no family exclusives here.
As for ecommerce, I've enjoyed the competition with eWinery, Nexternal and others. It's great to have competition in the space (and it makes for a better product for everyone). I know they will have a lot of comments about this acquisition. I hope that we continue to provide great competition for you.

~~

I recognize that an acquisition like this brings questions. Feel free to comment below (commenting is wide open and will not be deleted unless they are spam or vulgar). Feel free to email me at andrew@vin65.com or call my personal cell phone at 604.613.5343.

Thank you.
Comments
Alex Kajani
@ Jun 1, 2012 at 2:39 PM
Congrats to you all!
Rich Reader
@ Jun 1, 2012 at 4:08 PM
How does the growth of DTC portend opportunities for wineries in all countries to sell to internationally?
KK LaFournaise
@ Jun 1, 2012 at 4:11 PM
Congrats to you all! I am looking forward to great things from you.
Andrew Kamphuis
@ Jun 1, 2012 at 4:13 PM
Rich - you can take a look at what Opus One is doing where they are selling wine in about 22 countries today. International DTC sales aren't easy (high shipping costs, import taxes, etc) - but I do believe it's getting easier - the tools are getting better - and it will come.
Andrew Kamphuis
@ Jun 1, 2012 at 4:14 PM
Thank you Alex and KK!
Jeff Stevenson
@ Jun 1, 2012 at 5:51 PM
Right on Andrew - having personally been through almost dozen transactions similar to this, I can tell you it is a ton of fun, for both parties - Congrats! Now the real work begins. I'm looking forward to a great platform and lots of enhancements to it in the future!
Jeff CEO, VinoPRO
Scott Moss
@ Jun 1, 2012 at 7:35 PM
Cheers!
Miryam Chae
@ Jun 1, 2012 at 9:25 PM
Congrats! I'm very happy to be working with you and your team. Since the WineDirect transition took place last year, our fulfillment team done everything to take care of us and we love working with them.
Chris Edwards
@ Jun 4, 2012 at 9:07 AM
Congratulations! The Vin65 Team and the Wine Direct Team are key strategic partners to our growth and that of DTC focused wineries. The consumer wins here as does partner wineries. Wineries taking advantage of this combination paired with the marketing savvy of the Winetasting.com team offers creates a combination of fulfillment, ecommerce and marketing excellence for the wine industry.
Great job in continued momentum Joe and Andrew.
Chris Edwards
Nancy Stoller
@ Jun 4, 2012 at 9:49 AM
I appreciate the dedication, honestly and continual pursuit for improvement Vin65 consistently displays. Love the no BS attitude- I'm on board! Cheers to Andrew and his team!
Patty Altaffer
@ Jun 4, 2012 at 10:55 AM
Andrew..congrats to you and your whole team! As a former IBG employee way back..it is exciting to see the direction this has taken for all of you! Love the Vin65 platform and look forward to bigger and better things coming ahead!!
Scott Wills
@ Jun 4, 2012 at 11:18 AM
Andrew, I can't tell you how many "nothing is going to change" acquisition letters we've all laughed at... we appreciate the candor!! Congrats to you and everyone at Vin65.
-Scott
Andrew Kamphuis
@ Jun 4, 2012 at 3:24 PM
Thank you Jeff, Scott, Miryam, Chris, Nancy, Patty, and Scott. We appreciate all the kind words. We are looking forward to the future!
Amit Nischal

@ Jun 8, 2012 at 11:05 PM

congrats Andrew, glad to hear stories of companies such as yours in wine industry. With you all the luck with future ventures

Commenting has been turned off.