March 12, 2012 | Marketing | Andrew Kamphuis
Facebook Commerce - Show Me The Money
Do people actually buy wine on Facebook?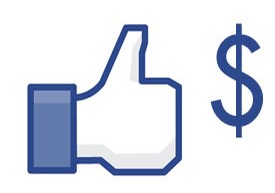 Before I get to the answer - here is a quick recap...
From a previous blog post we know that Facebook drives a lot of traffic to winery websites. We also know that this traffic from Facebook is good traffic. We reasoned that we should bring the transaction closer to the customer and in October 2011 we launched Facebook commerce on the Vin65 platform. We also knew it was a bit experimental and therefore we haven't charged a monthly fee for it.
The answer
Over the last 5 months we've seen a lot of interesting movement on Facebook commerce. Two of our clients have more than 10% of their ecommerce sales on Facebook. Several of our winery clients are in the 4-5% range, but we also have a number of clients who have yet to get a sale on Facebook which might discourage some.
Facebook commerce is in its infancy and we are really at an experimental stage. When ecommerce was in its infancy there were a lot of successes and a lot of failures. Brands like Toys "R" Us launched their ecommerce store in 1999, only to close it down that same year and in 2000 partnered with Amazon. A few years later, that partnership ended and Toys "R" Us now has its own ecommerce store.
The same thing is happening today in Facebook commerce. There is currently a lot of trial, some success, some failure, and as we start to experiment with merging ecommerce and social platforms there is a lot of learning and a lot of opportunity, especially for small business.
Make your Facebook commerce page work right now
It's still early and the verdict is still out, but here are a few things that do work.
Add value - Give your customer a reason to shop on Facebook. Duplicating your website store isn't an effective strategy. Use exclusivity, rewards, and engagement as ways to create value. For example reward your Facebook fans by selling your new release wine on Facebook a few days before having it go on sale on your website. Or have exclusive events or promos just for your Facebook fans. Makes your fans feel like they are VIPs.
Create great customer experiences - Just like your website and mobile site, the customer experience matters. The Facebook app real estate is tight (although it just got a lot better with the advent of timelines), so be mindful of the space. If the content is engaging, if the Facebook app is responsive, and if it's easy to use, it will be more effective. We know that on the web a better customer experience sells more wine - and we are sure this holds true on Facebook.
Do something different - It might fail, but it might also succeed. Because Facebook commerce is relatively young, customer expectations aren't that high. It's a great time to try something and learn. Be sure to measure and solicit feedback. Facebook is all about engagement and feedback.
~~
Over the next few years as Facebook commerce matures (it's not going away) people will become accustomed to buying through Facebook, and companies will learn and optimize the experience. Until then it's a great time to play and learn new ways to effectively sell more wine online.
As an aside - here are a few articles worth reading:
EConsultancy - Can f-commerce work for retailers
Get Elastic - Is F-Commerce "Fail" Commerce?
EMarketing - Case Study: Heinz UK Fans Warm up to Facebook Personalization Campaign
What do you think? Have you bought anything on Facebook yet?
Comments
arnold waldstein
@ Mar 13, 2012 at 5:57 AM
Thanks for this post.
We don't know each other but know many people in common in the industry.
I'm writing a post on the lack of transactions on Facebook generally and that there seems to be a behavioral mismatch between the 'why' of Facebook and the reach towards a transaction.
I pinged my networks and could find few who had ever bought anything on Facebook at all.
F-commerce? I was a fan and blogged on this a lot in the beginning. Not so sure and think that this behavioral mismatch is actually spawning an era in marketplaces.
Thanks for sharing this data/
Skip Coomber
@ Mar 14, 2012 at 11:05 AM
We will be releasing our wines in the second quarter and are seriously considering eschewing website development costs and ongoing website maintenance costs and use Facebook only. Many small labels focus on direct-to-consumer sales and try to create a community of sorts for, and with, their customers. FB is perfect for that.
The labels that sell from FB that you reference in your various articles on this subject (Ceja, Silversmith, Pine Wines and Twisted Oak Winery) seem very credible to me and I don't believe that their sales would be hampered by not having a traditional site, in addition to FB. Frankly, I think that the opportunity for small businesses, of any kind, to avoid the costs of a traditional website is one of the great untold FB share valuation enhancers.
I'm interested in your thoughts regarding this concept.
Andrew Healy
@ Mar 14, 2012 at 11:30 AM
Interesting article Andrew. As a Social Media consultant I embrace new and innovative channels, particularly when it comes to sales (as that is ultimately what marketing should be leading to!). I had a recent experience where a new client told me that the last SM consultant that they engaged told them that they don't need a website and should only be on Facebook.....
REALLY!?
Facebook and F commerce are important but you need to not put all of your eggs in this one basket (where the rules change whether we like them or not ala Timeline for business with no default landing page option)
With mobile web usage growing rapidly just having an f commerce solution and no website is crazy as you can't access Facebook custom pages from mobile devices, yet! And even when you can you run the risk of the over / under age issue too.
So take your eggs out of that one basket and spread them around. The more opportunity you give people to buy your wine on different outlets the more chance you'll have of selling more. Imagine that!
Mike Duffy
@ May 15, 2012 at 10:06 PM
@Arnold - the reason for so few transactions is that there isn't a lot of Facebook commerce in the first place.
Facebook is an opportunity to experiment with alternate methods of e-commerce and (more importantly) with the type of *offer* that resonates. Alas, so few wineries recognize that.
Adam

@ May 18, 2012 at 10:53 AM

while Facebook is great at promoting events and networking -- it does not seem to convert well for sales. I integrated our ecommerce site into Facebook (now removed) using a few tools that are available and did not have any sales.

However, you have to think about your audience. A lot of what FB is about is not about shopping. It's good for those one-to-one recommendations and with some luck, you can have some success. The most surprising aspect was how ineffective our FB ads were. I have much more sales that come directly from Twitter. (Feel free to follow us on Twitter @omwinery)

Commenting has been turned off.