December 10, 2008 | Ecommerce, Marketing | Andrew Kamphuis
Is Hidden Shipping Costs creating Ecommerce Frustrations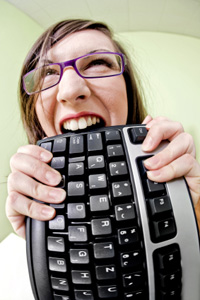 Buying wine can be a frustrating experience. High shipping costs, inventory, compliance and other regulations can lead to a bad experience.
A customer who faces a bad experience will first blame the website for bad experiences (he doesn't blame Fed Ex for high shipping costs, and he doesn't blame the government for compliance regulations)
The quickest way to ease some of those frustrations is to be right up front with customers. At the cart level (or even on the product page) show your customers their shipping costs, let the customer know if the product is in stock, and let the customer know if you can ship to his state or province.
Hiding crucial information until the checkout, or worse yet, notifying a customer via email after they have placed an order for some of these crucial items creates a bad experience and will only reflect badly on you.

Comments
Tim
@ Dec 11, 2008 at 11:57 PM
Isn't it "are hidden..."? :)
At the cart level...it doesn't necessarily always already know where you live, does it? So how can it accurately show you the shipping costs there? My normal experience is to fill my cart, completely, prior to identifying my ship to state.
I know wine is different... Do you suggest always to force a state choice before adding to cart, at least in wine sites? Or how do you show them the costs, do you mean describe them? i.e. how much you insure it for, signature required, etc.?
Andrew

@ Dec 12, 2008 at 6:31 AM

Tim, you could be right on the grammer. I wasn't the best English student. (I did okay, but wasn't the greatest)

I would suggest having it at least at the cart level. You can at the cart level allow them to choose a state to figure out their shipping costs.

Right now on the majority of your carts you don't show them until half way through the checkout process, which in my opinion will lower your conversion rate. (If you have a busy store, it would be easy to test this out)

Commenting has been turned off.